Media and Publishing Entrepreneur.
Faustina Anyanwu Is a multi-award winning entrepreneur: Group CEO at Faunteewrites Limited – Co-Founder of Divas of Colour International Women's Forum, co-founder and Chief Editor of C. Hub Magazine, and publishing director at Faunteewrites publishing. She is a business mentor, speaker and author.
Faustina Anyanwu (aka Fauntee) is a multitalented woman of vision and passion for excellence. Having watched her mother go through domestic violence and subsequent traumas, she has not allowed any of that to dampen her zeal to succeed at what she does.
A 'serial' entrepreneur, hard-working and energetic. Faustina left her Nursing and Midwifery Career to carve out a niche for herself in the publishing, media and entertainment industry. She is known and respected for her hands-on, go to work attitude and her high taste for quality which she has used in creating high-end reputable brands.
Her go-getter attitude has won her several deals with big businesses and companies, working with companies such as Worldremit, Lebara Mobile, Ultimalt, Lyca Mobile, Fashion Fair, Design Essentials and many more.
Having watched over the years how women of colour struggle to position their businesses, as well as having to see lack of platforms for women of colour to express themselves with dignity, Faustina decided to take the lead in creating this opportunity for women of colour to collaborate, network and source knowledge and information that will help them thrive both in business, career and personal growth.
Starting from scratch and transitioning from her Nursing career, Faustina has led the Divas of Colour into becoming a global phenomenon, winning sponsorships and partnerships with international conglomerates. Pulling in over 500 global women each year at the flagship International Women's Festival (Divas of Colour Festival).
In the last 7 years, Faustina through her Divas of Colour platform has championed and led campaigns raising awareness on – Domestic Violence, Depression, Gynaecological cancers and Mental Health awareness.
The organisation has since attracted high profile and global leading women such as – US Georgia State Rep Dee Dawkins, Ugandan MP, Cecilia Ogwal also known an Iron Lady, Dawn Butler, MP and Shadow Minister for women and equalities, Baroness Floella Benjamin, also worked with and recognised; Baroness Rosalind Howells who hosted the Divas of Colour mental health awareness in the House of Lords in January 2018.
Faustina with her husband, Emeka Anyanwu co-founded C. Hub Magazine, a digital and print publication dedicated to creative talent, leadership and entrepreneurship. Which also hosts the only creativity and arts awards in the UK for people of all backgrounds.
Faustina is a regular face on reputable national and international media and has also written for and contributed to several global newspapers, including – The Voice Newspaper UK,
Afrokanist Magazine, UK, Tropics Magazine South Africa, Naija Living Magazine UK, The Telegraph, The Nigerian Tribune and many others.
She has been shortlisted to receive two awards in the US in September 2018, for, Influential woman of the year and Extra-ordinary editor of the year at the Extra-ordinary people's award.
In 2018, she was selected to be inducted into the African leadership CEO's Hall Of Fame. Due to her eloquence, inspirational and unapologetic advocacy for women and African stories, Afrokanist magazine's editor compared her with personalities such as, Chimamanda Adichie, Maya Angelou, Oprah Winfrey and Michelle Obama, by the editor of Afrokanist Magazine, all of whom she acknowledges to be her icons and mentors.
Faustina was named most influential magazine editor and woman by Extraordinary people's awards the USA, was shortlisted in the Great British Entrepreneurs Awards and was also named at number 8 on the Tropics Magazine's Africans Doers listing and at number 2 on the Afrokanist Magazine's African women in the UK. She was listed among the most influential women entrepreneurs in the UK in the SheCan360 maiden publication in 2019.
Faustina is a highly respected and sought after professional, speaker and entrepreneur – a renowned author, speaker and ardent advocate for women and fair representation of African stories.
In 2017, she was a keynote speaker at the Tropics Magazine Summit in South Africa, where she spoke on, 'Exporting African culture, the best practice'. She was also a panellist at the One Africa Network Web-conference where she deliberated on the topic – Creating Economic Opportunities And Solutions For UK African Diaspora.
Most Importantly, Faustina is a wife and mother to four children. Three daughters and a boy. She is also a devoted Christian with great interest in politics.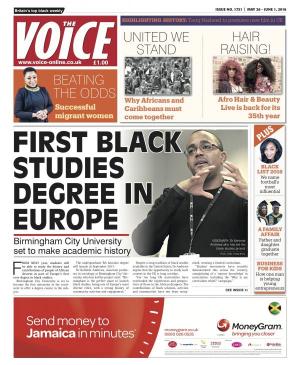 Faustina vehemently refuses to accept the narrative that Black history should be based on slavery alone. She argues that it does not only undermine the achievements and contributions of Black people, it also creates an aura of inferiority and low self-esteem for the young generation.
Represented by MBW PR